Natural Retreats is proud to support the Heroes Challenge UK. This gruelling event will see members of the UK armed forces cycle from John O'Groats to Lands End, row across the Irish sea and back and tackle the UK's 4 highest peaks before skydiving into Swansea as a finale.
All donations from the event will go to the Help for Heroes Charity; best of luck to the team from all here at Natural Retreats!
---
---
Immerse yourself and experience our unique health and fitness activities within inspirational locations and tranquil surroundings with Natural Perspectives.
Our health and fitness retreats challenge your body and mind in very different ways to regular exercise classes, by using the natural environment. Training outdoors provides an infinite range of exercises for the whole body, where only the imagination of our personal trainers can limit the possibilities.
---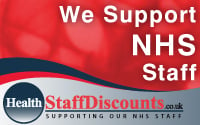 ---
A comprehensive accommodation, eating out and tourist guide to help you plan your visit to the wonderful Yorkshire Dales
---
Offering great access to our Cornish Retreats. New routes now added!
Find out more at www.newquaycornwallairport.com